Peter Ståhl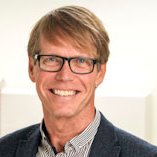 Partner – Sales and Marketing
Peter has over the years worked with organization – and business development in both large and small companies, Swedish as well as international. His operational roles has been as salesman, sales manager, business manager and CEO. Peter puts great emphasis in that projects and changes are acknowledged, to ensure the best performance in both the short and long term.
He has an engineering degree and diploma at Stockholm School of Economics, Executive Education program.
Peter is a partner and responsible for Carrus sales and marketing and is a consultant resource within his specialist areas.
Tel: +46 (0) 727 101 551